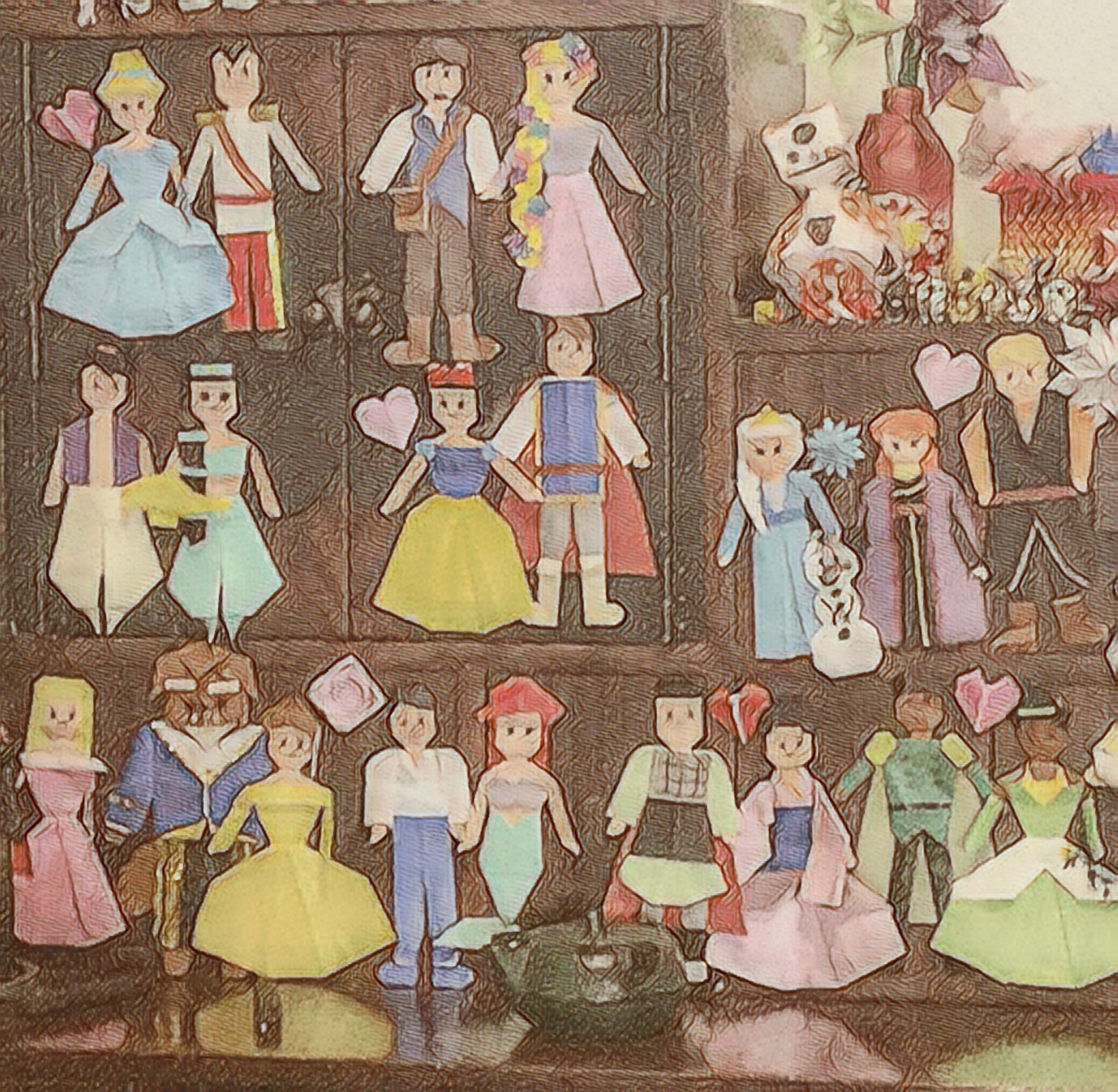 Thanksgiving 2019 feels like a lifetime ago, doesn't it? As was our tradition, when a Disney or Pixar film is released around the holidays and we are also visiting family, we took our kids to see
Frozen II
with 8 of their cousins and 5 aunts and uncles. From age 4 to 40 something, we all enjoyed the film. Being older Millennials, my husband and I had deep love and appreciation for Kristoff's "Lost in the Woods" number. You made my little born-in-the-80's heart so happy!  It was "Into the Unknown" though, that my children fell in love with and that was played over and over (alternating between Idina Menzel and Panic! At the Disco versions) on the 8.5 hour drive home. We knew all the words before we hit Tallahassee. 
Thank you for that memory.
I had no idea how much I would be reflecting on the film and the music throughout 2020. I'm sure you didn't either. Even before our world was rocked by a pandemic, my daughter spent hours belting out and perfecting her own "Into the Unknown." This practice has continued for months. With and without headphones. With and without background music. Sometimes singing to the t.v., sometimes making her father play piano accompaniment while he teaches her how to hit notes without using her head voice. Many, many, times she runs to the bathroom purely to go sing and enjoy the acoustics. We have always been a Disney loving family, but this is the first movie she has really gravitated to and watched multiple times. I know a lot of it is her love of music and art, but I think it is more than that. I think this movie is helping her 9 year old self process and cope with this absolutely insane year. 
Thank you for inspiring her artistically and helping her process her world.
2020 has been one giant
unknown
. Olaf's comedic "When I Am Older" is both a perfect fit for my kids' stage of life, and a perfect irony for me parenting through a pandemic (this is fine). So much unknown, so much that is hard to make sense of, and so much that changed practically overnight, but "Some Things Never Change" has been true. We are holding on tight to each other and focusing on doing "The Next Right Thing." 
Thank you for the laughter, encouragement, and healthy advice in the form of songs - where things are remembered.
When
Frozen II
was released on Disney+, we blew up a big air mattress in our living room and covered it with pillows. We had pizza, popcorn and our favorite candies. The early release helped us make a special memory during what was supposed to be spring break, and started a new movie tradition for us as the kids later begged to do the same thing for the release of
Onward
and other films. 
Thank you for putting childhood memories and happiness ahead of profits.
As a family we have spent the past week watching the entire documentary 
The Making of Frozen II
on Disney+. I could honestly watch so many more episodes. My husband and I have always dreamed of touring Disney and Pixar Studios, and this documentary felt like a little slice of that dream. We are a family of creators and this documentary was inspiring on so many levels beyond just the great talent displayed. The teamwork, the dedication, and the crazy amount of vulnerability (sometimes I felt queasy for you!) you all shared to produce a quality film is nothing short of amazing. 
for modeling teamwork and what can be achieved when we work together. 
for your dedication and showing people of every age what beautiful art and encouragement can be created when you don't give up or hold too closely to one idea. 
for showing the real and raw process of storytelling.
for being vulnerable with your ideas and your art.
for inspiring my children and me way beyond Thanksgiving 2019.